Bail Bond Laws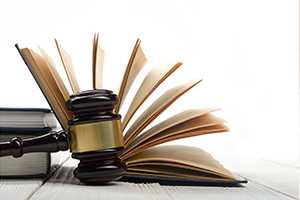 When someone you care about is locked away, the last thing you need is another challenge – the challenge of understanding complex bail bonds laws. At Jim Frank Bail Bonds, we work with our clients to make sure that they understand the full process, so there won't be any surprises down the road. We will explain clearly what you need to do, what we need to do, and how we will get the person you care about released.
Our straightforward bail bond help and bail bond advice is why the residents of Baltimore, Frederick, Hagerstown, Westminster, Chambersburg, Columbia and all of Maryland have trusted Jim Frank Bail Bonds for over 30 years. We also offer criminal, traffic, appeal and transfer bond services to clients in Pennsylvania and nationwide.
Bail Bond Payment
While bail bonds laws are complex and vary by state, you should know that bail bonds companies are legally required to charge 10% of the total bond upfront. While other companies may offer confusing financing options that can mask hidden charges to pay for a bail bond, you should understand that this 10% is a legal requirement. A reputable bail bonds company will offer you clear, upfront pricing. And depending on the exact terms of the bail bond, collateral or property security may be required to secure the release of your friend or family member.
WE ACCEPT ALL MAJOR CREDIT CARDS.
Cosigner Responsibility
Laws vary by state, but a cosigner generally must be a citizen of the United States, have a stable employment history and sufficient credit. If you are the cosigner of the bond, you are responsible for the face value of that bond. The cosigner's obligation is only complete upon the final court date. If an individual has to appear for as many different court dates, the cosigner is still responsible throughout that entire time period. A cosigner is basically assuring that their friend or family member will appear in court, so it's in the cosigners' best interest to express how important it is to their friend or family that they need to appear in court.
We Work For the Cosigner – Not the Defendant
If you care enough about someone to post their bail, Jim Frank Bail Bonds wants to make sure your bail bond payment isn't wasted. You, the cosigner, are our top priority.  We understand the complicated issues involved when bailing out someone you care for, so we will work in the best interest of all parties, to make sure the defendant meets their obligations, Should a conflict or issue arise, we will work on your behalf to prevent any losses.
For help understanding bail bonds laws and how they affect your loved ones, contact us today at 301-416-8148 for Maryland and 717-977-3215 for Pennsylvania.